When Smart Embedded Computing, one of the leading embedded computing companies in the world, decided to digitize and improve New Product Introduction (NPI) and Sustaining Engineering processes they turned to Cambrian Lab for a workflow driven solution that could support cross-functional New Product Introduction, Sustaining Engineering, and Component Engineering processes effectively. The focus of the program was to design and support
Smooth new product introduction process that spans different functions of the global organization
Effective and effortless engineering change coordination and implementation
Reduced supply chain risk via effective component engineering processes
Seamless integration of customers and suppliers as part of the NPI and Sustaining Engineering processes
Replacement of multiple applications that required extensive support and integration
Overview
Smart Embedded Computing, previously, Artesyn Embedded Computing, is a leader in the design, manufacturing and support of embedded computing products used by leading organizations in telecommunications, data centers, manufacturing, and other mission critical industries. When Smart Embedded Computing needed to move to modern New Product Introduction and Sustaining Engineering processes as part of the move to SAP they turned to Cambrian Lab solutions.
The scope of the program included many end-to-end processes, including
New Product Introduction
New Prototype Release and Build Process
New Part Request
Release to Production
End-of-life Process
Sustaining Engineering
Engineering Change Request
Engineering Change Order and Implementation
Component Engineering
New Component Manufacturer Request
Component Change Request
Product Change Notice (PCN for Components) Analysis
Component End-of-life Analysis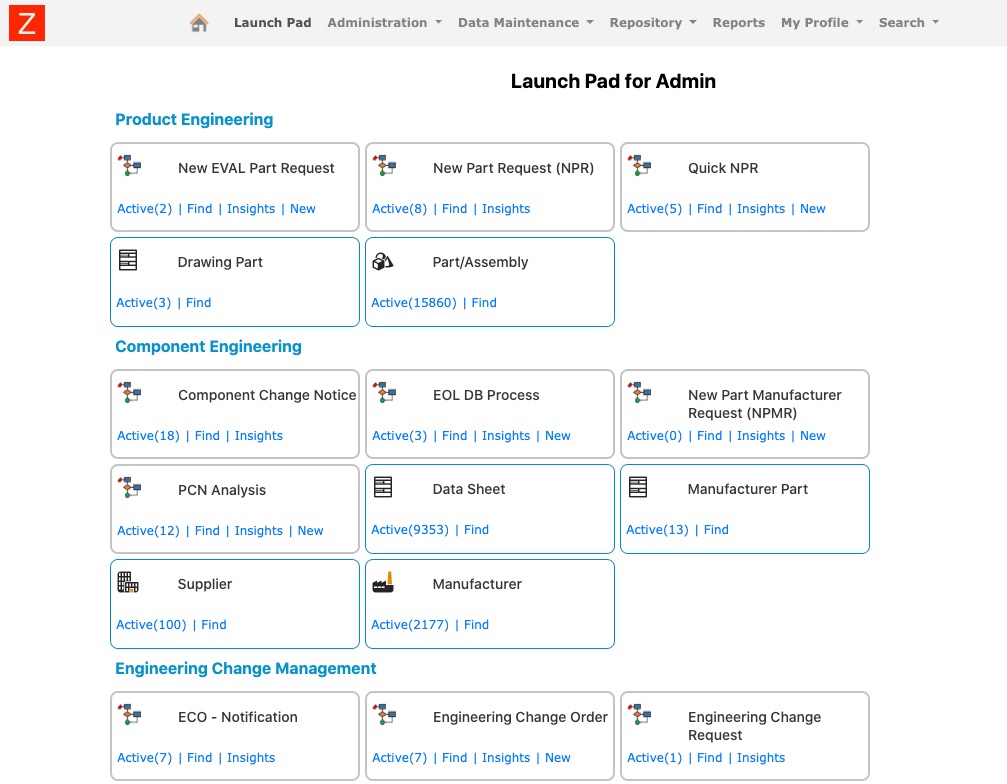 Integration to SAP
Fundamental to digitizing and improving NPI, Sustaining Engineering, and Component Engineering processes was seamless integration to SAP for master data creation and synchronization as well as using purchasing and inventory information to support decision-making as part of various business processes. The solution leveraged ZFlow's deep SAP integration capabilities to support wide-spread interoperability with SAP as part of different NPI, Sustaining Engineering and Component Engineering processes. Below are some examples of interoperability with SAP.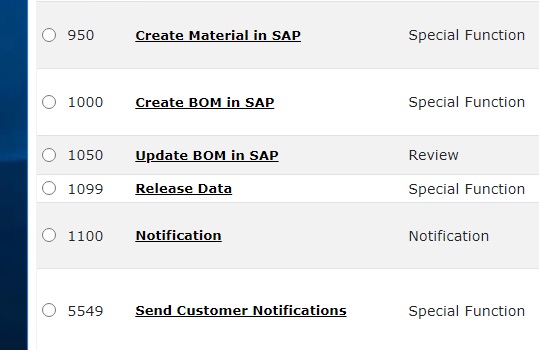 Integration of Customers and Suppliers as part of Workflows
ZFlow is unique in the way it allows customers and suppliers to participate in cross-functional workflows. In the example below, customers are notified as part of the ECO process.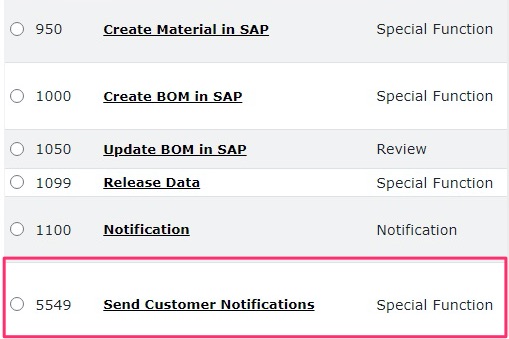 Summary
With Cambrian Lab solutions Smart Embedded Computing is able to adopt and support true concurrent engineering and NPI processes across the global organization to achieve
Smooth new product introduction process that spans different functions of the global organization
Effective and effortless engineering change coordination and implementation
Reduced supply chain risk via effective component engineering processes
Seamless integration of customers and suppliers as part of the NPI and Sustaining Engineering processes
Replacement of multiple applications that required extensive support and integration